Our mission: Secure innovation together
We harness the power of the crowd to fortify your digital assets. Facilitate seamless interaction between your organization and a world-class talent pool of cybersecurity experts, while ensuring the best data, privacy and regulatory practices.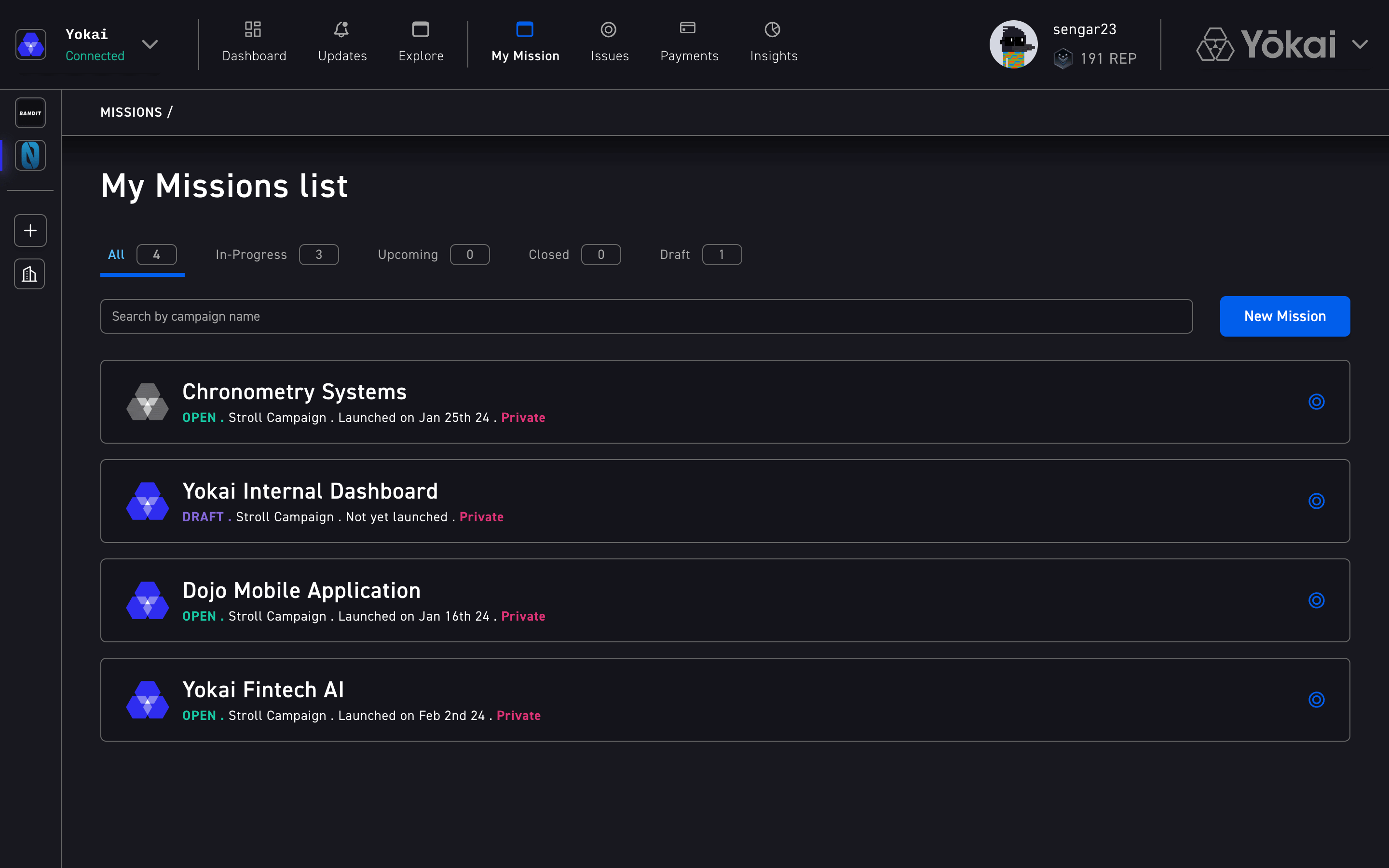 Ōban - Mission Operations Centre
Engineered to cater to a diverse range of security needs. From expansive, crowd-sourced initiatives to targeted, closed-network operations, Ōban is your partner in achieving unparalleled cybersecurity resilience.
Kitsune - Adaptive Bug Bounty Missions
Choose the scale and scope of your bug bounty missions. Catering to both open and closed network environments, Kitsune allows you to run adaptive bug bounty missions to engage with a wider community or a select group of experts based on your security needs and policies.
Oni - Penetration Testing
Opt for either crowd-sourced penetration testing to harness diverse perspectives and skills, or conduct more controlled testing within a closed network. Our platform is designed to accommodate your operational preferences, ensuring optimal outcomes in every security venture.
Kansei - Holistic Audits
We believe in a holistic approach to security. Our auditing services are designed to provide you with a comprehensive overview of your digital infrastructure. By analyzing your systems from every angle, we ensure that no stone is left unturned.
Global talent pool
Access a diverse range of skilled cybersecurity experts worldwide. Connect to the brightest minds in the industry.
Customizable hosting solutions
Choose self-hosted, cloud-based, or hybrid hosting to align with data sovereignty, compliance, and security needs.
Open vs closed network operations
Seamlessly switch between open network engagements for broad community collaboration and closed settings for focused operations.
Open source and open standards
Trust a platform built on transparency and adaptability, aligning with the highest standards of security and interoperability.
End-to-end encryption
Guarantee the utmost security and privacy in communications, safeguarding sensitive operational details.
Real-time insights and reports
Stay informed with detailed, up-to-date reports and analytics for a clear understanding of your security status.